A Lesson in Cloud Printing: Why DDV Picked Printix for Serverless Support Across Mixed Devices in Schools in South-West Norway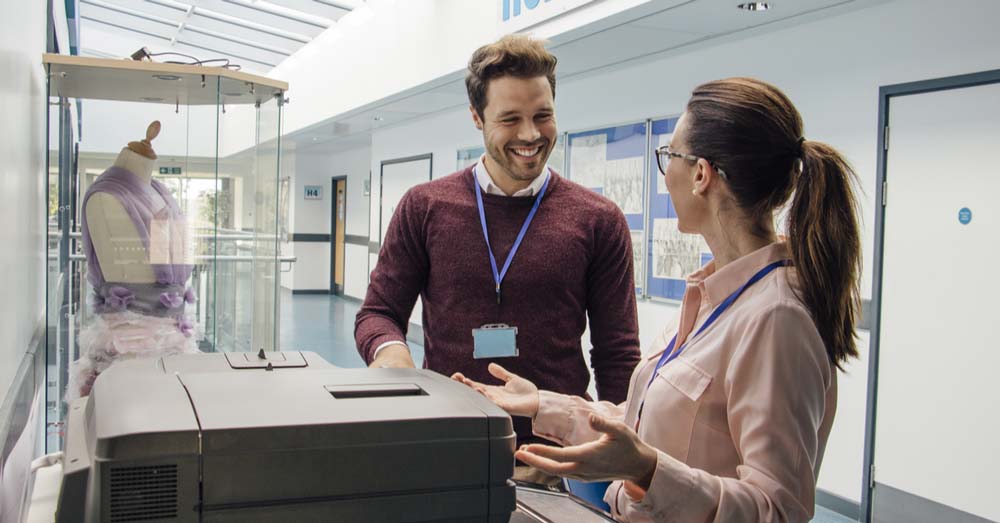 Cloud print management service, Printix, was the right choice for inter-municipal ICT provider, DDV. Using Printix, DDV was able to deliver serverless, remote print management to schools in their jurisdiction.
DDV was tasked with a major project involving the deployment of Microsoft Endpoint Manager to all computers in 36 schools in their jurisdiction. As part of this transformation, DDV required a robust cloud-print management solution to make print management more efficient. As part of the process in identifying the right print management solution, DDV evaluated several vendor options. However, none offered the right functionality and features for their needs: That is, a serverless print management solution that could work in a heterogeneous environment. DDV finally identified Printix as the solution choice; Printix's capabilities in serverless cloud-print management ticking all of the evaluators' boxes:
The test phase found that Printix was very easy to use, the subsequent rollout was straightforward, and importantly, the system worked across a mixed-device environment. Once the decision to use Printix was made, full deployment was very fast.
DDV use Printix on Microsoft Azure, running VMware Workspace One, along with G Suite and Microsoft Endpoint Manager as part of the student work environment.
At least 36 schools are currently using Printix for serverless print management. The rollout of Printix has been seamless across the ICT portfolio and students have been unaffected by the change.
"The group in charge of the Intune (now Endpoint Manager) migration tested the Printix solution for just 10 minutes before exclaiming, "this is exactly what we need."
About DDV
Det Digitale Vestre Agder (DDV), is an inter-municipal ICT collaboration, working across 6 municipalities in south-western Norway. DDV, based in Hestehaven on Vigeland, has deep expertise in the delivery of ICT projects. DDV offer a 360-degree service, starting at the design and concept phase, and following up with project
implementation, user support, and system operation.
About Atea
Atea is the market-leading IT Infrastructure provider across Northern Europe. As a major Norwegian IT Infrastructure partner, Atea worked alongside Printix and DDV to deliver the Printix cloud-management service to DDV managed schools. Atea helped DDV replace Microsoft Windows Server print management with the serverless, cloud print management offering from Printix.