Microsoft Integration
Printix is a Microsoft preferred solution available on Azure Marketplace and AppSource.
Start your free trial now!
Simply click on one of the images below to download the Printix App from your preferred app store.
Printix Azure AD integration
If your cloud strategy already involves Microsoft Azure Active Directory then you're already halfway there. Now, you simply need to add Printix as the missing piece.
Single Sign-On with Azure Active Directory (Groups), provides policy-based management of all users. Regardless of device or location which results in greater security. All while removing IT and administration overhead.
The Printix cloud-based print solution is approved by Microsoft. In fact, it's available as a preferred solution on Azure Marketplace.
Printix integrates seamlessly with Microsoft Azure AD to bring modern printing to the cloud quickly, efficiently, and inexpensively. That's why the move to cloud printing and Microsoft integration starts here.
Here are just a few of the advantages of integrating Printix with Microsoft.
Azure single sign-on to Printix
Passwords handled by Azure
Built-in redundancy
Quick deployment
Scalability to meet demand
Easy Deployment with Microsoft Endpoint Manager
You can automatically deploy Printix Client with Microsoft Endpoint Manager.
Also, if you enable Azure/Office 365 authentication, users are automatically registered the first time they sign in to Printix Client with their Microsoft work or school account.
Sign in to Printix Client is automatic on Azure AD domain-joined Windows 10 computers. Yes, it is that easy.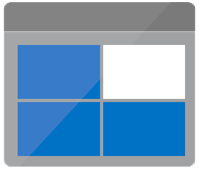 For secure Print Anywhere printing you can enable storage of pending documents in your Azure Blob Storage. That way, the user's computer does not need to be online to release print later and print anywhere documents. Once you have added cloud storage, documents printed via the cloud will go via your cloud storage, rather than the Printix Cloud.
Support for Microsoft Universal Print
For organizations running Universal Print by Microsoft, Printix extends the capabilities with flexible, secure, and mobile printing.
Printix provides customers with direct print via Printix Client. That means Universal Print can be used on existing printers without having to deploy the Microsoft Universal Print connector.
Deliver secure cloud-managed print services to your customers.

Modern Workplace Printing starts here
Printix modern workplace printing is about optimizing the entire process. From reducing the cost of print operations and removing print servers to automating print infrastructure delivery and providing secure print. From any device and to any printer.
To find out how you can bring cloud-managed printing to your clients, contact us about becoming a Printix Managed Service Provider (MSP).