Secure Print
Printix App for print release on your smartphone.
Printix Go for print release with card or ID code.
Start a free trial
Use Printix Go to print and securely release documents at any printer in the print environment.
Printix Go integrates with your printer's touchscreen control panel, offering secure print release, copy control, card-based authentication and more.
Control access to printers and multifunction printers.
Ensure document confidentiality.
Reduce paper and toner waste.
Improve productivity. Go to any printer to retrieve your documents.
Printix App
Use the Printix App to release documents on Printix managed printers.
Printix App is available as a web app and as a native app for Android and iOS/iPadOS. To prevent others from collecting your confidential and sensitive documents, just wait until you are at the printer and then release the documents via the Printix App on your phone. You can print anywhere, as you choose the output device at the time of print release instead of when you submitted it.
Sign in once with Microsoft (Azure AD/Office 365), Google Workspace, or your Printix account.
Select printer by scanning QR code/NFC tag or select from your favorites list and last used printers.
Use Groups to control access and deploy printers based on group membership.
Retrieve and reprint deleted documents up to 12 hours.
Available in 18 languages.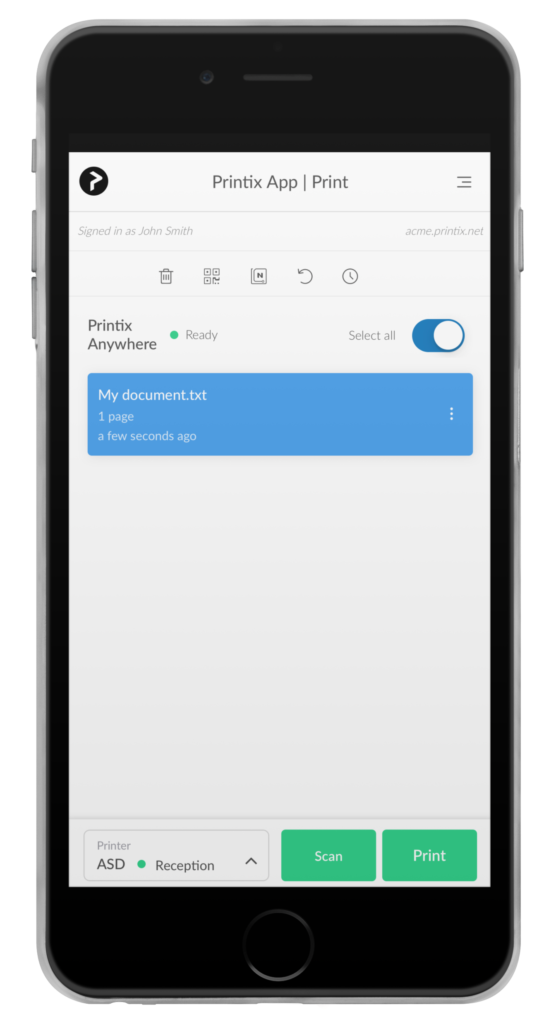 No more documents ending up in the wrong hands
Features & Benefits
Hold documents for release at any printer and avoid stressful 'print and sprint'
Document security compliance and increased printing security
Documents stay on your network
Authentication via phone, QR code, NFC tag, user card or ID-code
Centrally deployed and managed
Supporting any number of users and printers
Reduce paper waste and carbon footprint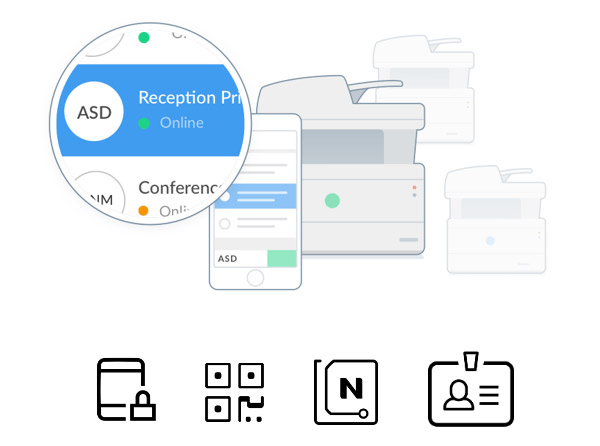 Make fewer visits to the printer
Submit documents for printing, but postpone the actual collection of the documents until it suits you to release them.
Reprint recent documents
Documents can be restored and reprinted from your phone up to 12 hours after deletion. No need to walk back to your computer and print the document again.
Reduced printing saves paper and toner
By avoiding printing documents that never get collected anyway, your company saves money on paper, toner, maintenance and electricity.
Delete jobs you regret printing
From your computer, tablet or phone you can easily delete documents you did not need anyway. Without Printix such documents would go straight from the printer's output bin to the wastepaper basket without having been used.
Third party Pull Printing
If you have a third party Pull Printing solution, you can still benefit from Printix. Users can continue using existing card readers to sign in and release documents from the enabled printers' touchscreen control panel.
Secure Print with Printix
Secure Print provides the convenience, flexibility and security to print from anywhere, at any time and from any device to any printer.
Start you free trial here.
Free 1-month trial · Full feature set · No credit card required